This "Women's Day", feel young and empowered by treating yourself with a FREE Diamond Micro Dermabrasion Facial Treatment worth 600 AED at Silkor Laser Medical Center!
Does your skin feel sun damaged? Are you bothered from an uneven skin tone, acne or blackheads? Did you start noticing fine wrinkles or age spots? If the answer is yes, then here's a perfect opportunity to beat your skin woes and revive the youthful radiance .
During this "Women's Empowerment" month, Silkor is offering 5 Dubaimoms.com readers the chance to win a free Diamond Micro Dermabrasion treatment worth 600 AED.
This luxurious treatment implicates a gentle peeling and exfoliation using a controlled application of a diamond-coated abrasion device used to soften lines, lighten age spots and improve skin texture and color. In addition, it aids in the reduction of large pores, as well as, in regenerating the cell structure, resulting in a more youthful skin.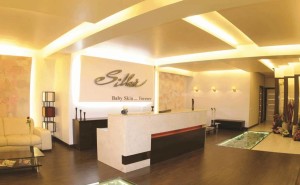 Silkor Laser Medical center offers a wide array of services supervised by highly skilled dermatologists and medical professionals. These include both medical and aesthetic services that range from a variety of Laser Treatments (Laser Hair Removal, Fractional CO2 Laser Resurfacing, Blue Laser for Hair Bleaching, Tattoo Removal), Skin Care Therapy (Facial Solutions, Eye Treatments, Body Care, Peeling, Massage), Body Remodeling (Velashape II, Endermologie LPG, Pressotherapy, Ultrasound, Electrotherapy, Body treatment, Diet) and Medical Services (Mesotherapy, Botox, Filling, Peeling and Dermatologists Consultations). Learn more about Silkor by scheduling your free consultation or by visiting their website at www.silkor.com.
To Win yourself a FREE Diamond Mirco Dermabrasion Facial treatment, all you have to do is answer the question below and send your response along with your full name and contact details to contest@dubaimoms.com.
What are the services offered by Silkor Laser Medical Center?
1- Laser Treatments
2- Facial Solutions
3- Slimming Solutions
4- Medico –Aesthetic services
5- All of the above
To double your chances of winning:
•  Follow Silkor on Instagram @silkorholding
•  Follow Dubaimoms on Instagram @Dubaimoms.
The contest is open from 1st March 2016 to 7th March 2016. Winners names will be published on this page on the International Women's Day, March 8th 2016.
THIS COMPETITION IS NOW CLOSED.
It is our great pleasure to announce on Women's Day, the names of OUR 5 LUCKY WINNERS who won themselves a Diamond Micro Dermabrasion Facial from Silkor Laser Medical Centre, Dubai. Thank you to all the lovely women who participated in this giveaway and sent in their answers. Here are the names of our 5 lucky winners who were chosen based on a random draw:
Bhawna Sehra
Susanna McGregor
Zulhumor Samieva
Karla Morrison
Celine Pons
Winners will be contacted via email.