We at Dubai Moms have teamed up with theatre agents Art For All to bring you a fantastic giveaway on tickets to see the stunning children's ballet, Goldilocks & The Three Bears at The Madinat Theatre this November!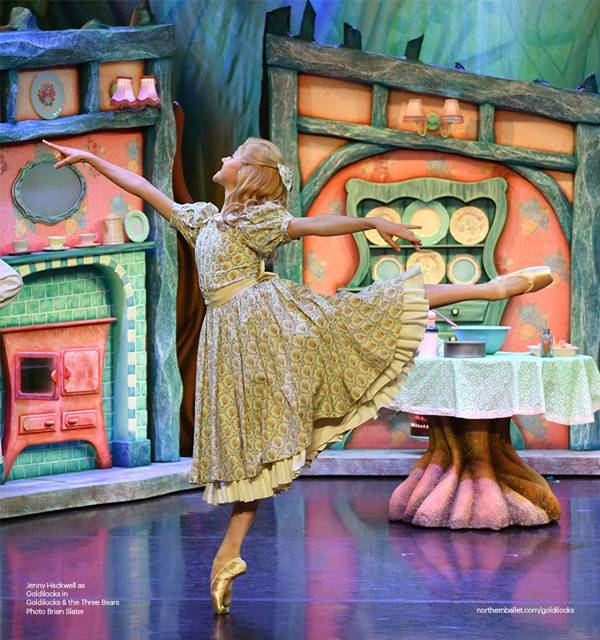 Goldilocks & The Three Bears is the latest children's ballet by the Northern Ballet in the UK. The show has never been seen in the region before, and it already looks set to be sold out! Those lucky enough to have tickets to this delightful production can see it on November 24th and 25th at the Madinat Theatre in Dubai, and the Abu Dhabi National Theatre in Abu Dhabi on November 27th.
Produced especially for younger audiences, the idea is that even little ones can appreciate the beauty of ballet and live theatre. The production is 45 minutes long so that everybody can enjoy the show without getting too restless, and there are lots of wonderful characters and sets to see as well.
Seats are limited and selling fast so we're delighted to be able to offer three lucky winners the chance to see this fantastic, roof-raising show FOR FREE! We have three pairs of tickets up for grabs, so winners can take along their best buddy to the show too.
Performance dates and locations: Abu Dhabi National Theatre, November 27th, Dubai, Madinat Theatre, November 24th and 25th.
To win tickets participate in our Instagram Giveaway
If you'd like to be in with a chance of winning these golden tickets, all you have to do is answer the below, multiple choice question on our Instagram Post and you'll be entered into the ticket giveaway. Please visit https://www.instagram.com/Dubaimoms and leave your comment right away.
Question: What did Goldilocks eat for breakfast at the three bear's house?
a) Cornflakes
b) Poached eggs on toast
c) Porridge
The winner will be announced on 14th November 2017!