The Swiss International Scientific School in Dubai (SISD), a leading international day and boarding school in Dubai, imparts multilingual education to students in order to help them become global citizens and world leaders of tomorrow. A full continuum International Baccalaureate (IB) school, SISD is the first school in Dubai to deliver the IB curriculum in three different streams – an English+ stream with an additional 4-5 lessons of French or German per week, the bilingual English/French stream and the bilingual English/German stream.
Ever since the opening in September 2015, the school has become immensely popular due it's multilingual and multicultural environment, state of the art campus, sprawling sports complexes and eco-friendly initiatives. The 72,000 sq. m campus located adjacent to Dubai Creek in Dubai Healthcare City's Phase 2, has now opened its gates for the 3rd consecutive year and welcomed more than 960 students from over 60 nationalities. This year, SISD has also opened their new secondary school campus for Grades 6-10.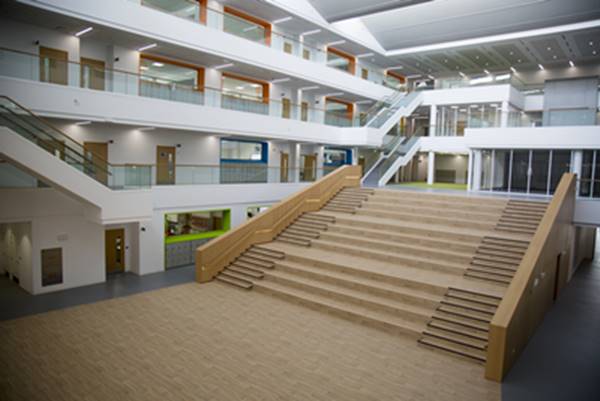 The spacious new SISD Secondary School campus features collaborative spaces for shared learning across bigger groups and beyond the classroom. Dedicated senior classrooms for smaller groups along with private study areas have been designed and set aside for senior students as well as a separate senior common room. In addition, students will enjoy hi-tech science labs for physics, chemistry and biology along with exhibition rooms. The campus now has fully operational sports facilities with cutting edge amenities including an Olympic-size pool, two tennis courts, 400m indoor and outdoor running tracks, a full-sized football and rugby pitch and a Swiss climbing wall. Once the second phase of the Secondary School is complete in January 2018, there will also be an auditorium, library, robotics lab and other creative amenities including a fabric and textile workshop, and a fully equipped photo and TV studio in support of a particularly inspiring learning environment.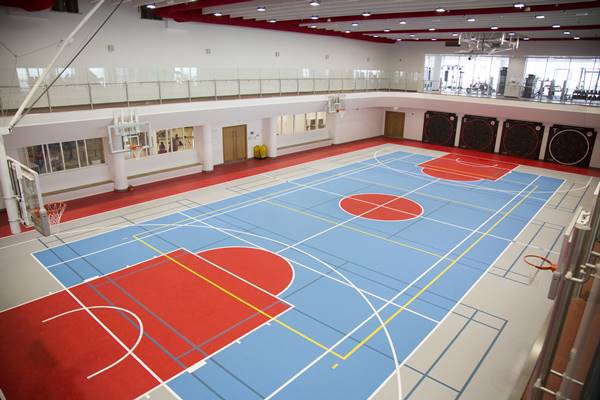 "The launch of the new secondary school campus at Swiss International Scientific School in Dubai is an important milestone in the evolution of the school. We are committed to providing a learning environment that is tailored to our students offering the best IB education that will develop critical thinkers and future leaders both here in the UAE and globally." Commented, Mr. Beat Sommer, Head of School at SISD.
The SISD secondary school follows the framework of the International Baccalaureate Middle Years Programme (MYP) as preparation for the rigours of the Diploma Programme. SISD is a candidate school for the IB PYP, MYP, and DP and is pursuing authorization as an IB World School. In the coming years, SISD will be delivering the IB DP to students in Grades 11 and 12, as well as the Swiss Baccalaureate to students from Grade 9 onwards.
For more information about SISD's MYP programmes or to tour the new secondary school building, please contact:
Admissions Centre
Dubai Healthcare City, Phase 2, Al Jaddaf
+ 971 (0)4 375 0600
admissions@sisd.ae
info@sisd.ae
www.sisd.ae