The Swiss International Scientific School in Dubai (SISD), has officially opened its first boy's boarding house. Girl's boarding will also be available from September 2018 onwards. SISD is a leading boarding school in the UAE and aims to offer local and international boarding students a premier education focused on both academic excellence and personal growth.
Students from Grades 6-11 have access to all campus facilities and the option between full-time, weekly and flexi boarding. The newly furnished boarding facilities have four floors with 14 rooms and en-suite bathrooms in each double room for a total capacity of 100 students per house. Each floor has a fully equipped pantry room and there is a spacious community room full of things to do for when the students have time to relax. The dormitory building also feature dedicated apartments for housemasters and tutors.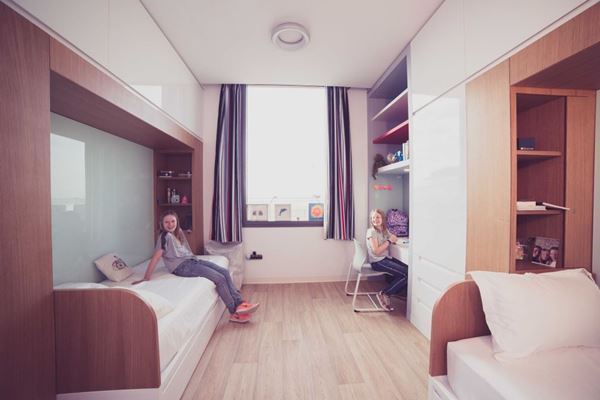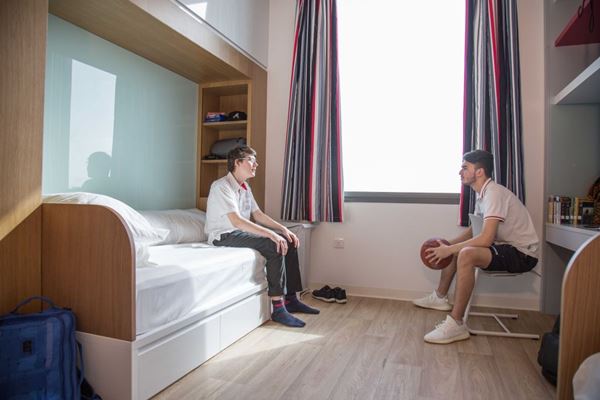 SISD boarding school is unlike any other school in the UAE and the Middle East. What sets it apart is both the standards of its facilities and the approach to pupil care and learning. The design of the boarding houses, the multi-talented staff and how it has followed the Swiss tradition of providing an exceptional boarding experience are all new to the Middle East, offering parents a greater diversity in terms of their children's education. The boarding houses have been designed to create a calm environment that helps boarders study, rest and play. At the heart of the design has been the pupils' experience, creating a genuine home for the students and making them feel part of the SISD community. Pupils will be immersed in an exceptional learning environment, inspiring them to become confident, responsible, and compassionate adolescents.
Head of School, Beat Sommer commented on the new facilities: "As one of the leading boarding schools in the UAE and wider region, we have worked hard to expand our facilities to provide our boarders with the best accommodation in a cosmopolitan and nurturing environment that stimulates academic development and personal growth."
He continues: "Boarding allows children to develop a range of key life skills and prepares them for the future, whether it is for university or later in their careers. They learn skills such as organisation, leadership, self-confidence, self-sufficiency, empathy, responsibility and cultural agility. When our boarders graduate from SISD they will leave with an international network of friends, the highest qualifications to join the best universities around the world and the skills necessary to thrive in an ever changing world."
Boarders have an opportunity to be fully immersed in school life and do better academically as they have easier access to support from the academic staff and full access to the facilities on campus. SISD caters for both boarders who live in the UAE and also to international students, having weekly and full boarding options. The weekly boarding option enables students from Dubai to avoid lengthy commutes, while full boarding option is ideal for international students.
A YouGov survey carried out last year confirmed that Dubai was viewed as an ideal location for many living in Saudi Arabia, Iran, Russia, Kazakhstan and even here in the UAE with 79 per cent acknowledging Dubai was a good place to send children to boarding school.