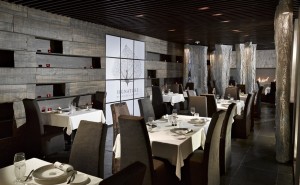 Enjoy special discount at Signature by Sanjeev Kapoor – Indian Modern Cuisine
Sanjeev Kapoor's latest venue proves why he is the new celebrity chef in town. With its strong, traditional influences, this stunning restaurant innovates with every dish offering authentic India specialties with a twist. Here, dishes steeped in tradition are transformed for a unique experience in modern gastronomy.
Tel: (971) 4 386 8111 Email: melia.dubai@melia.com
Terms and conditions apply.
Please login to claim this deal
.