Stretching over 11 Km, the newly opened Palm Jumeirah Boardwalk is Dubai's new haven for fitness and recreational activities. The AED 150 million project developed by Nakheel was officially opened by HH Sheikh Mohammed bin Rashid Al Maktoum, Vice President and Ruler of Dubai on 21 November 2016.
The lovely boardwalk stretching from Western to the Eastern edges of the crescent on Palm Island offers stunning views of the sea, Atlantis and other attractions on the Palm. The boardwalk is more than a jogging or walking track; it promises a complete lifestyle experience. With the caress of gentle sea breeze and warm sunshine, the Palm Jumeirah Boardwalk is an absolutely wonderful place to enjoy walking, jogging or a delicious munch! Currently there are 4-5 food trucks and kiosks near Atlantis, serving desserts, beverages and fast foods. The Boardwalk can however accommodate upto 30 food trucks which will be seen along the Boardwalk soon.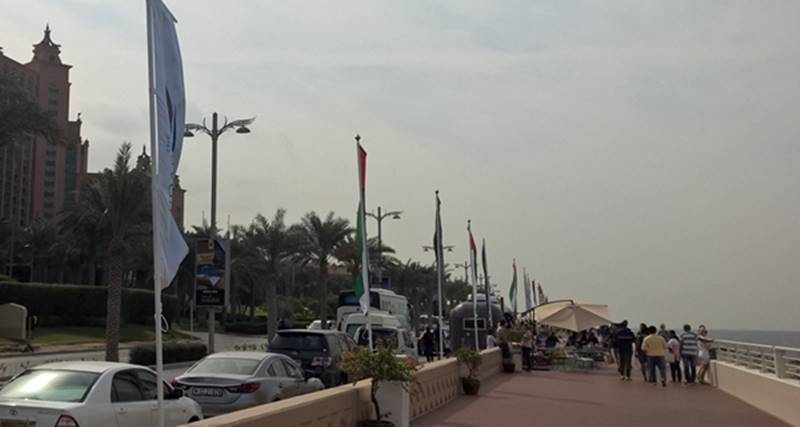 One can access the boardwalk from different points.  Most of the access points are located close to the hotels and resorts along the crescent.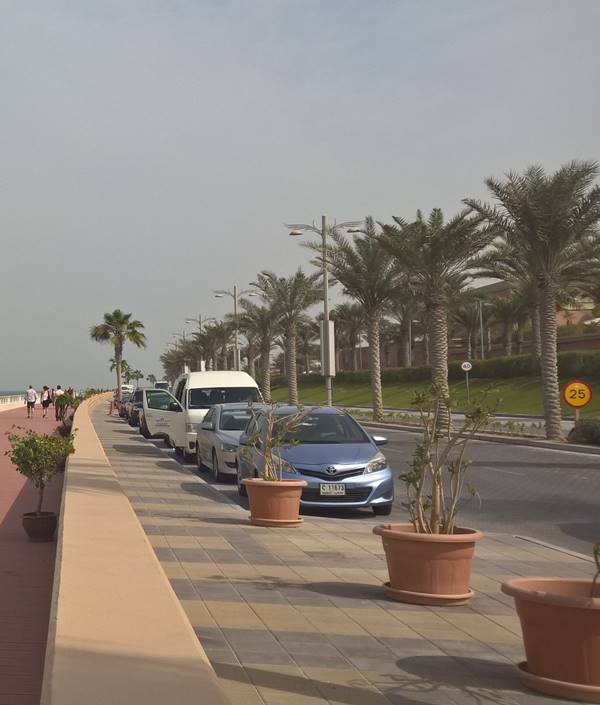 It's really convenient to park your cars free of charge at one of the 350 parking spaces located alongside the walking path. Additional cafes and facilities will be introduced further down the line.