The Nobel Museum, located in Stockholm, Sweden is a museum that's devoted to the Nobel Prize, its laureates and the Founder Alfred Nobel. The Nobel Museum has produced several travelling exhibitions since 2001. Mohammed Bin Rashid Al Maktoum Foundation, a member of the Mohammed bin Rashid Al Maktoum Global Initiatives, has been successfully organizing Nobel Museum Exhibitions in Dubai since 2015, with different themes each year. This year, the 5th edition of The Nobel Museum 2019 has been launched under the theme "The Nobel Prize in Literature: Sharing Worlds". The small but informative exhibition helps us understand about Nobel Prize in Literature, many literary laureates and their works. It reflects the story of Nobel Prize for literature, and how it continues to shape our world. While no one has been awarded the Nobel Prize in Literature more than once, six winners, including individuals and organizations, have been awarded the prestigious Nobel Prize in other fields multiple times. The exhibition is an opportunity for literary enthusiasts to know more about their favourite writers, ranging from Rudyard Kipling, the youngest laureate of Nobel Prize in Literature, to Doris Lessing, the oldest laureate, who was 88 years old when she was awarded the Prize.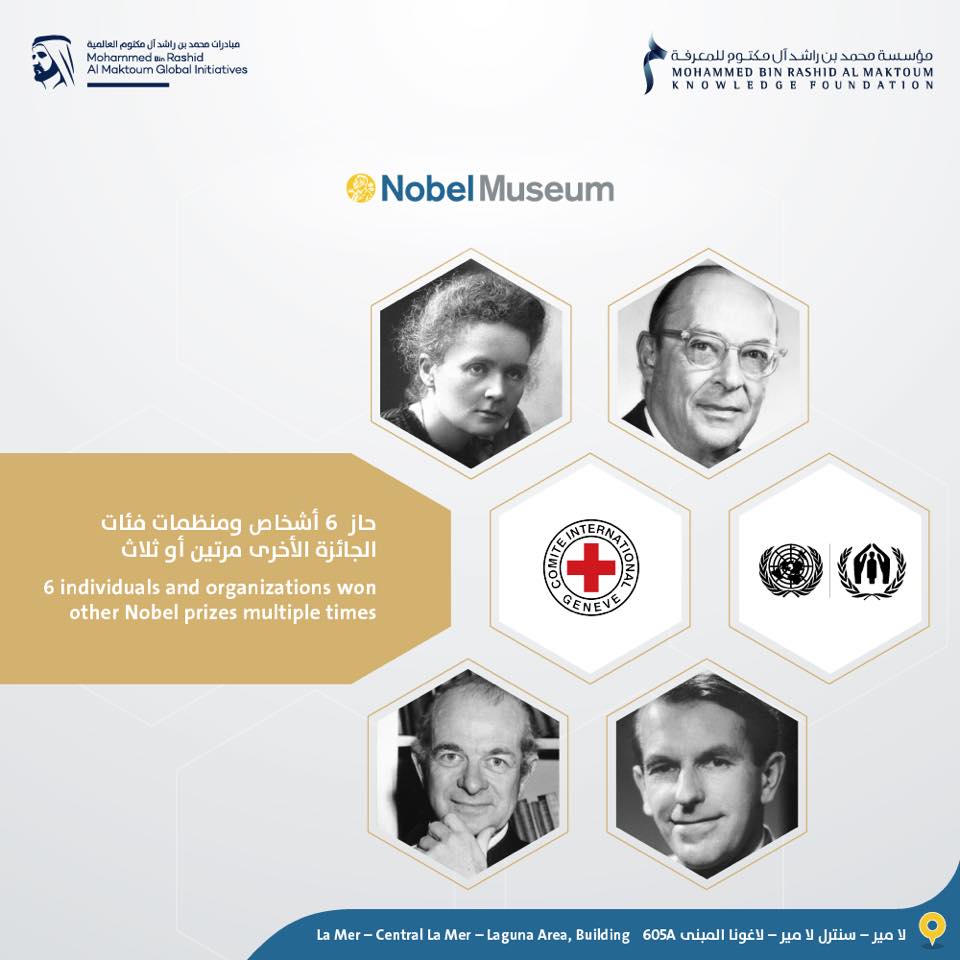 As the theme suggests, the focus is mainly on literature which revolutionized the way we think and live.
Alfred Nobel was not only a revolutionary inventor, but also a successful industrialist. When he wrote down his will in 1895, he decreed that his fortune should be used to award prizes to those who "had bestowed the greatest benefit of mankind" within five fields that include Physics, Chemistry, Medicine, Literature and Peace. Literature has undoubtedly played a key role in shaping our world, and this exhibition highlights the same.
Date: February 3 to March 2, 2019
Location: La Mer Central, Laguna Area, Building 605A
Timing: 9 AM to 8 PM Sunday to Thursday, 3 PM to 8 PM Friday and Saturday