Mattel Play! Town is Dubai's latest indoor playground for children aged 2-10 years. Operated and managed by Meraas, this new edutainment destination is designed to bring families together through play, creativity and imagination. Located in Citywalk, Dubai, Mattel Play! Town, offers young children, stimulating play experiences built around five popular and world-renowned TV characters: Barneyᵀᴹ, Thomas & Friendsᵀᴹ, Bob the Builderᵀᴹ, Angelina Ballerinaᵀᴹ, and Fireman Samᵀᴹ.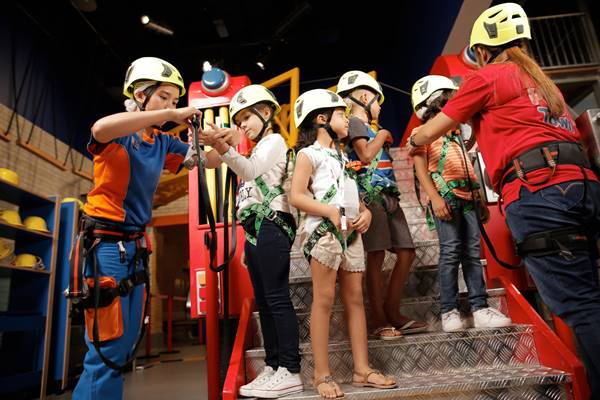 One look inside the place, and you'll instantly fall in love with all the themed elements and stimulating environment. Spread over 2 levels, each of the five interactive themed zones have a distinct identity of their own. Be it Bob the Builder's construction site or Barney's beautiful backyard, a mesmerizing world awaits at each zone, where children get to experience the magical world of characters they know and love the most. What could be more exciting for a child than being in a whimsical world filled with their favourite characters?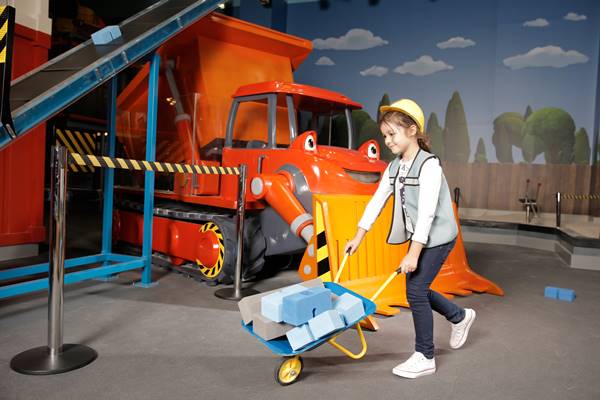 Little ballerinas can live their world of dreams and find confidence in themselves, through dress up, make-up and dancing activities – just like their friend Angelina! And the mini engineers can dig up sand, move bricks and manoeuvre cranes at Bob's construction site. Adventure seekers are welcomed aboard at Knapford Station where Percy and Harold will take them on an exciting journey to new heights. Then on to the 4D cinema where Thomas & Friends stories are brought to life as children see their favourite friends in action. The adventure maze is for the fearless firefighters, who can grab their helmets and get dressed like their favourite Fireman Sam, navigate an adventure maze, and along the way learn about fire health and safety.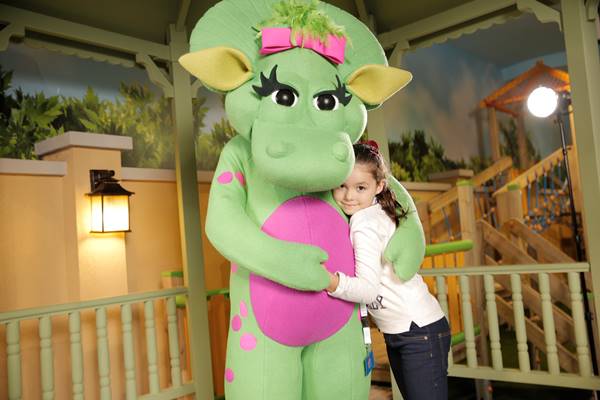 Barney's world, is like a dream come true! An entire floor is dedicated to Barney & friends. Here, children can meet their purple dino friend and explore his cosy playhouse and backyard.  Barney also has his own stage show where children can sing along to their favourite songs.
After all the play and fun, when hungry little bellies begin to growl, the cafeteria inside comes to the rescue! The cafeteria serves some great food like pasta, fish, salads, meatballs and soups. All food options inside Mattel Play! Town are healthy and promote good eating habits.
Full of fun elements and stimulating activities, Mattel Play! Town is a great place to spend a day out with children.  Parents are encouraged to accompany their children, support them in their activities and witness their joy and sense of accomplishment. The play area is safe, hygienic and children are always guided through different activities at each play zone.
Located inside Citywalk, Jumeirah, Mattel Play! Town is open from 10am to 10pm every day. Parents and children are welcome to stay at Mattel Play Town for the whole day and discover each zone at their own pace.
Entry: AED95 per child and AED55 for accompanying adults, valid for all play zones within Mattel Play! Town.
For more information, visit http://www.playtowndubai.com.