VOX Cinemas in Mall of the Emirates has moved to level 2, into a new state of the art cinema complex located in the new extension of the Mall.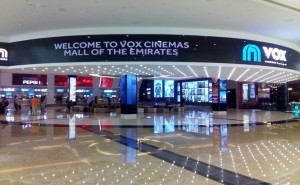 The spacious new Cineplex boasts of 14 screens and four new ways to watch movies, offering film fans the best cinema experience in the region. New movie experiences at VOX now include an IMAX with Laser, 4DX theatre, Rhodes Theatre and an exclusive Kids cinema. While IMAX With Laser and 4DX offer the most advanced cinema technologies in the world, the Rhodes Theatre gives a more luxurious and sophisticated movie experience; here, you can slip into spacious reclining armchairs with a blanket and pillow and enjoy a special menu created by Michelin Star chef Gary Rhodes.
We were particularly excited about VOX KIDS, the only cinema concept in the region dedicated to kids. So we went-in to watch a special screening at the all new VOX KIDS at Mall of the Emirates and also checked out their party room. We found the place to be lively and vibrant! Step inside and you're bound to be attracted by the colourful interiors.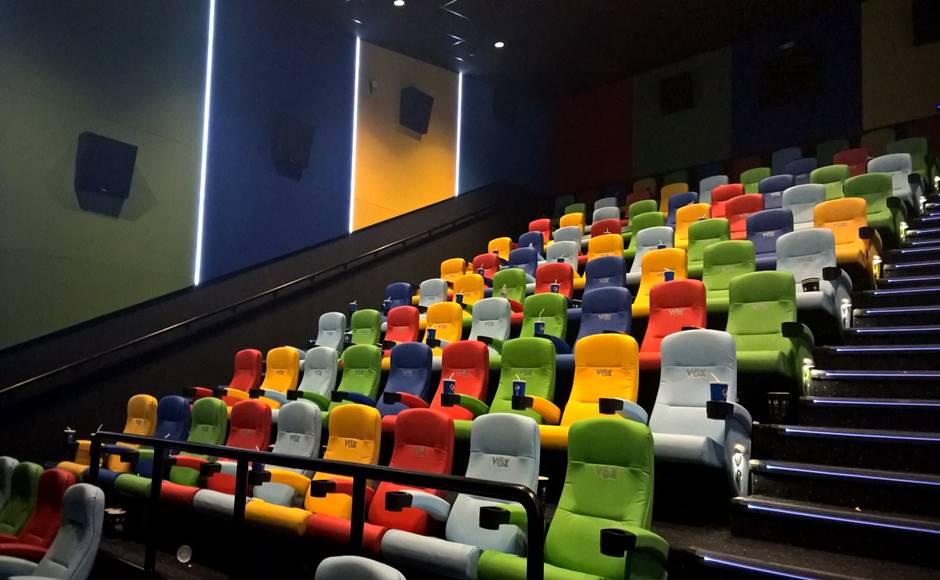 The special boutique theatre has been specifically designed keeping little children in mind. The colourful seats and walls in orange, yellow, blue and green, add a bubbly and refreshing look to the place. The wipe-clean seats are very comfortable and with slightly more elevated seating levels, parents with little children can have a hassle-free experience.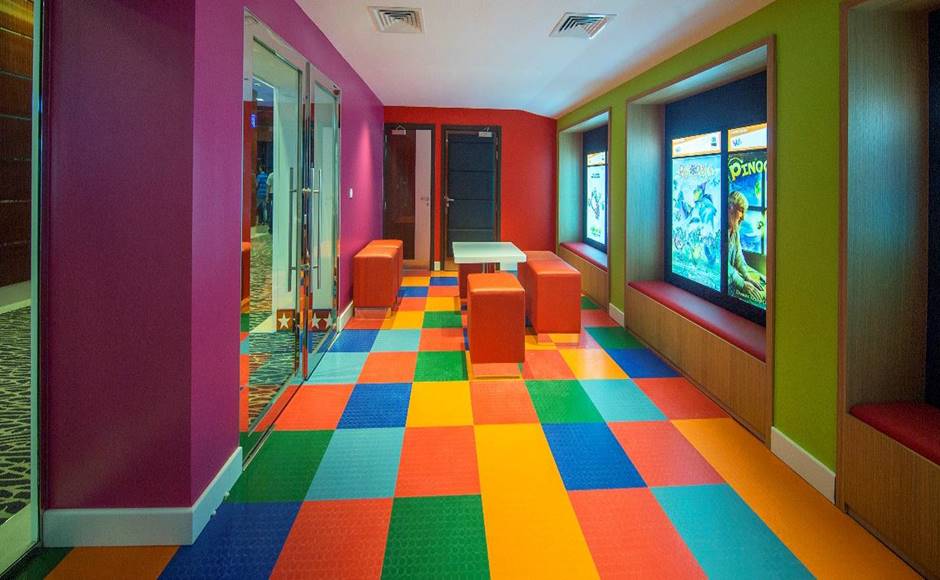 The party room looks equally merry and vivacious. With regular appearances from popular movie characters/mascots and even an interactive games zone, VOX KIDS is the perfect place to host a birthday party or just enjoy a movie together.
There are a wide range of options available and parents can chose from one of the many party packages on offer. If you have something specific in mind, it can also be customized to your requirements. You can organize themed parties, play movies of your choice, or even enjoy X-Box and play station games. Parents can choose to join the party or leave the kids with dedicated and friendly hosts who will make sure the children are safe and well entertained.
We think the new VOX KIDS at MOE is perfect place to enjoy movies with kids or host cinema parties. It definitely offers parents and kids a different cinema experience.
VOX Kids is currently available at the following locations:
VOX Cinemas, Mall of the Emirates, Dubai
VOX Cinemas, BurJuman, Dubai
VOX Cinemas, Yas Mall, Abu Dhabi