One in six couples worldwide experience Infertility of some form, yet most feel isolated and lonely. Infertility is an immensely painful journey and most couples find it hard to endure the emotional ups and lows. To build hopes and then watch them crumble month after month is awfully agonizing. Unfortunately, society in general does not offer much support to soothe the heartache or connect with their emotions, leaving the infertile couple feeling isolated, despondent and miserable.
In order to help couples effectually deal with physical and emotional distress arising from infertility, Conceive – The Gynaecology and Fertility Hospital in the UAE has launched infertility support blogs for couples trying to conceive. Speaking about what inspired them to launch these blogs, Dr. Shrivastav, from Conceive Gynaecology and Fertility Hospital said, "At Conceive Gynaecology & Fertility Hospital we are acutely aware of the necessity of support and guidance that a fertility-challenged couple requires. More than often this support is required outside hospital hours when our patients are feeling particularly lost and seeking advice or guidance. Infertility is a debilitating diagnosis; one that often leaves the sufferer horribly isolated and with diminished self esteem and self worth. While our staff is always available over the telephone, we understand and appreciate that making that distress call isn't always easy. The blogs have been instrumental in helping us bridge this gap."
Conceive's most popular blogs- Slow Swimmers and Fried Eggs and the B Method highlight two different but highly crucial aspects of infertility. While B Method is all about providing right advice and guidance to stay fit and fertile, Slow Swimmers and Fried Eggs focuses on building heart to heart emotional connection with readers.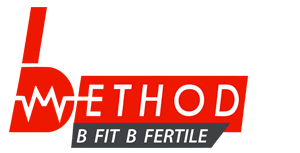 The B Method is truly unique in that it is UAE's first ever 'Fitness for Fertility' blog. With a tagline of "B Fit B Fertile" author Mike Gonclaves, a fitness trainer and a life coach provides the readers with nutrition advice, simple & effective exercises to keep them active and fit as well as inspiring them each day to achieve a better self.  "This blog is key in motivating the people of not just the UAE but GCC to adopt healthier lifestyles to both preserve and boost their fertility," said Dr. Shrivastav.  "At Conceive we know all too well how the decadent and luxury-laden UAE lifestyle adversely affects people's fertility and each day it's tragic when we encounter patients who unknowingly have harmed their health  & fertility by making bad choices."

Slow Swimmers & Fried Eggs on the other hand, throws light on sensitive and emotional issues such as depression and grief, while helping readers conquer the sea of emotions and stay positive even during the darkest times.  Cathy Broadwell & Eric Olson, who author Slow Swimmers & Fried Eggs have sadly had to battle infertility for several years and know only too well the pitfalls of this struggle and how rocky, bumpy and rollercoaster-esque the journey is. They write straight from their hearts, bare their lives open each week in the hope that anyone reading them will derive solace from their words and feel less alone through their stories.
Dr. Shrivastav says he's extremely grateful to have these fantastic bloggers on board. "Each week we receive wonderful feedback from our patients about a particular post and that just means we're able to reach our patients above and beyond the typical consulting-theatre-room experience."
You can follow the infertility support blog B Method and Slow Swimmers and Fried Eggs.