Global Village, located on Sheikh Mohammed Bin Zayed Road, is the leading family cultural, shopping and entertainment destination in the region, with a unique shopping experience at 27 pavilions representing more than 75 countries with different cultures. This season, which marks the 22nd season of Global Village, is even bigger and better, with an expanded line-up of attractions, including fireworks display, weekly concerts and special circus shows and Globo shows. Global Village will be open this season from 1st November 2017 to 7th April 2018, for a period of 158 days.
A host of major festive events for the new season will combine world-class shopping from around the world, unlimited entertainment, international cuisine and Carnaval – A Unique new concept and the biggest fun-fair experience ever hosted in Global Village. 'Bosnia and the Balkans' and 'South Asia' representing Sri Lanka, Bangladesh and Nepal are two new pavilions this season. Visitors can also enjoy unique dining experiences with new restaurants, cafes and street food kiosks.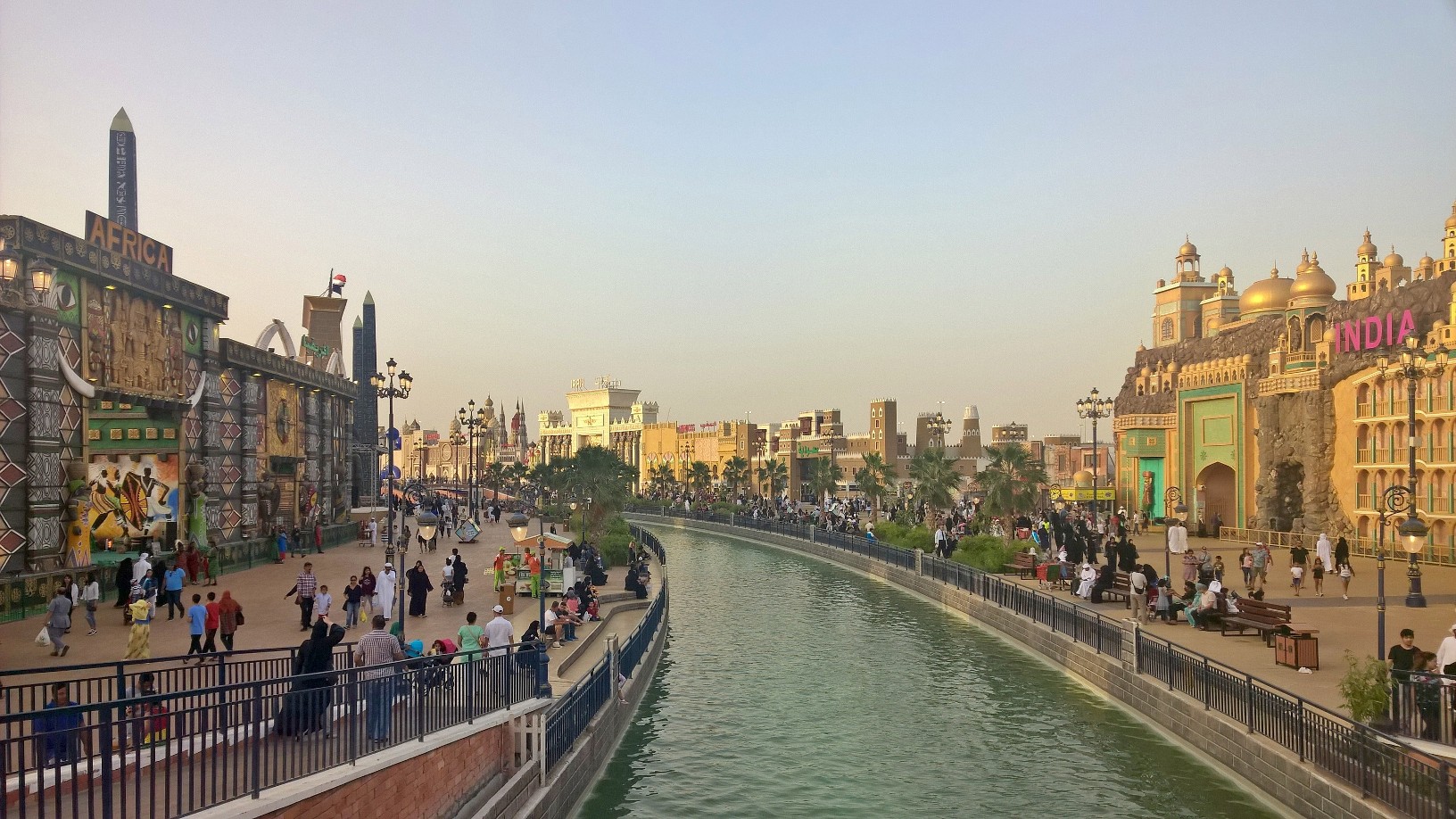 'Carnaval' – A Unique new concept
A key new attraction this season is Carnaval, presented in an innovative design with colorful backgrounds, cheerful lighting and fast-moving tunes to heighten guests' experience.
Carnaval will attract guests of all ages with 28 exhilarating rides, 34 skill games with a wide range of popular gifts and more than 100 arcade games in a new large Arcade building designed as a carnival tent. The all new games are named after the world's most famous cities to reflect the theme of Global Village, 'Come Experience the World'. Rides in Carnaval are divided into three categories based on their experiences – children's rides, family rides and thrill riders for the speed and adventure seekers.
Weekly Concerts and daily shows

Global Village will host more than 12,000 cultural and entertainment shows throughout the 158 days of Season 22.  International stars from the Middle East, Asia and the world will be taking the stage every Friday at 9pm. A confirmed list includes: Tamer Hosny, Mohammed Al Salem, Shreya Ghoshal, and Mika Singh.
Apart from the concerts, many entertaining shows like "Tall Tales" show,  "High Voltage" acrobatic show and "Viva Bollywood 2" show will be entertaining guests of Global Village throughout the season
The Mega Monster Stunt Show is one of the most anticipated performances and builds upon the great success of "Speed ​​… Chase … Action!" from last season. With new and bigger range of technologies, special effects, cars, bicycles and audio and video effects that are globally best-in-class, it features more than 30 stunt professionals, technicians and safety officials and will perform 6 days a week throughout the new season.
UAE National Day Special Show

A National Day special show – Watan Al Ahlam (Land of Dreams) – highlights UAE's heritage and takes guests on a wonderful journey of music and celebration that combines past and present.
Timings & Ticket Price
Global Village operates 7 days a week, and opens its gates to visitors From Saturday to Wednesday from 4:00pm-12:00am, and opens until 1:00am on Thursday, Friday, and public holidays.
Monday will always be a family day, unless it is a public holiday.
Global Village general admission tickets are available for sale at all Global Village gates starting 3:30pm every day until half an hour prior to park closure.
Price of General Admission Ticket: AED 15.
Public Transportation
The RTA has set up 2 bus routes to allow the public affordable and easy-to-use methods of getting to Global Village. The first route (103) starts from Union Station, while the second route (104) starts from Al Ghubaiba Station. The service runs from 3:15pm until 11:15pm, with 30 minutes of travel time. For more information on RTA buses routes and timings, please contact RTA on 8009090.