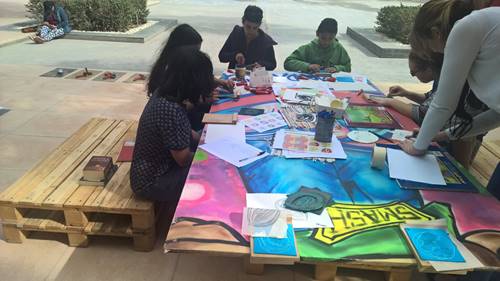 If you haven't heard about Art Square yet, we reckon you head down to Bay Square in Business Bay this Saturday to see an amazing initiative in action that's bringing art and communities together. Every Saturday, from 9.30 am to 1pm, Bay Square in Business Bay turns into Art Square, where kids, adults, amateurs and professionals, all come together to share their tips, tools and passion for art. Whether you're a serious art enthusiast or you just want your kids to have fun with colors in a unique way, this place is just perfect. It's outdoors, it's refreshing and it's inspiring! Free outdoor art classes at Bay Square are open to students aged 10 years and up.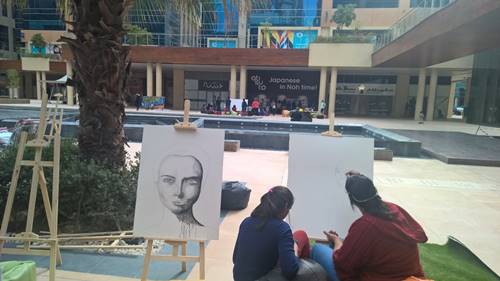 The art initiative at Bay Square is being supported by Dubai Holding and will run for 16 weeks until end of April. All classes along with material will be offered free of cost. From water colors, canvas and spray painting to pastels, mix media and sketching, children and adults are free to choose from a wide variety of art classes offered by volunteers and artists every week. If you want to be part of these unique art sessions, get yourself or your child registered at the venue on Saturdays between 9.30 am and 1 pm or register online on http://www.artsquare.ae/.
Bay Square is located in the Business Bay district between Al Asayel and Al Abraj Streets.