We are in that time of the year when Flu season starts again; to protect yourself and your family you may be to considering vaccination but wondering if that's the right thing to do. Dr. Ilaria Saredi, Family Medicine Specialist at Allied Medical Centre, Dubai, says this is a very common dilemma, especially among parents. She explains here about Flu and who might be requiring Flu vaccination.
What is Flu?
Seasonal Influenza, known as the Flu is an acute viral infection. The Flu virus spreads easily from person to person. Most commonly, an infected person coughs or sneezes and spreads infected droplets which are inhaled by others in close proximity. Occasionally Flu can also spread through touching a person, surface or object that has these infected droplets on them, then touching your own eyes, mouth or nose.
Those suffering from the Flu can expect to have a high fever, cough, sore throat, runny nose, headache, muscle and joint pain and may feel very unwell. Some people can suffer complications of Flu infection which can be extremely serious and require hospitalisation.
Do we need Flu vaccination?
Anyone can be affected by Flu, however those at highest risk from the Flu and its' potential complications are pregnant women, children, the elderly and anyone who has a chronic illness such as Diabetes or Asthma. The World Health Organisation recommends those at risk should be vaccinated annually. Flu vaccination can be given to anyone from age 6 months onwards. It is both safe and effective. Flu vaccination is the most effective way to prevent the disease. Therefore it is the first and most important step to prevent yourself and your family from catching the disease.
Other preventative measures you can take include- avoiding direct contact with those who are sick, covering your mouth and nose if you cough or sneeze and regular hand washing.
About Dr. Ilaria Saredi, MBBS, M.D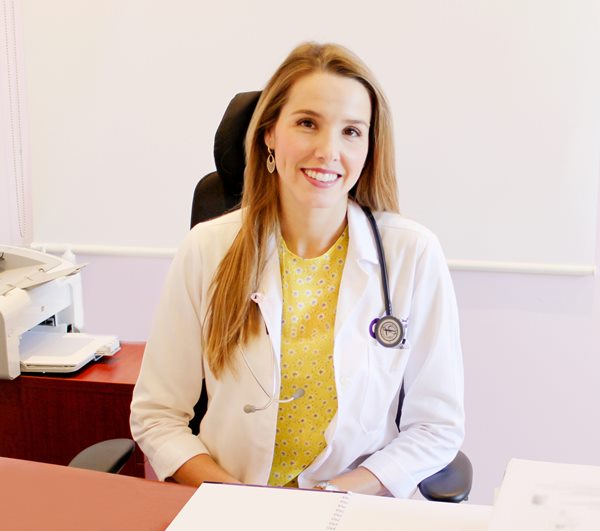 Dr Ilaria is a trilingual Italian Family Medicine Specialist, bringing a high level of international experience and clinical skills, treating patients for a variety of conditions, to the company. She is offering a comprehensive approach to caring for patients of all ages from a range of multi-cultural backgrounds and medical histories. She is fluent in English, French and Italian. For more information about the Flu vaccine or to discuss any Family Medicine related clinical matters, please contact Dr. Ilaria at Allied Medical Center on 04 332 8111 or email her on ilaria.saredi@allieddiagnostics.net For more Information & to book your appointment please call 800 ALLIED (255433).