Eid in Dubai is Dubai Government's initiative to entertain the residents and visitors to Dubai during the long weekends of Eid Al Fitr and Eid al Adha. Vast array of events, promotions and activities are planned during the festive seasons, making Dubai one of the most popular destinations to visit during Eid. This year, the celebrations for Eid Al Fitr are likely to begin from Friday 17 July and continue until 22 July 2015.
Eid Fireworks at The Beach, JBR
Capture the spirit of Eid with fireworks, gourmet food and festive ambience at this popular spot in Dubai. Spectacular fireworks will light up the The Beach , opposite The Walk at Jumeirah Beach Residences, for all 3 nights of Eid Al Fitr.
When: From 17 July -19 July 2015
Timings: 8.30 pm
Circus Fiesta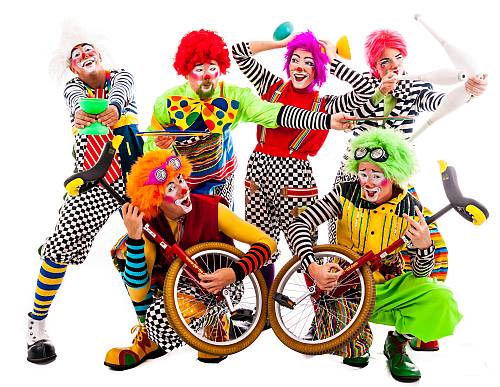 As part of Dubai Summer Surprises, the Circus Fiesta will entertain and amaze with three shows a day from the first day of Eid until August 29. The fiesta comprises acrobatic performances from some of Africa's best talents, as well as circus workshops for kids with face painting, juggling lessons and more
Where: Mercato Mall, Jumeirah
Entry: Free
Looney Toons Shows
If your little one's are big fans of Daffy Duck and friends, you should be heading to Mall of the Emirates this Eid! Looney Toons shows will be performed three times daily at Mall of the Emirates, Dubai. Each show is expected to be 20 min long and will feature favourite characters such as Daffy Duck and Taz. Kids can also enjoy meet-and-greet opportunities with the characters after the show.
When: First day of Eid – July 26 2015
Timings: 6.30pm, 7.30pm, 8.30pm on weekdays, 5.00pm, 6.30pm, 8.30pm on weekends
Entry: Free
The Magical Box Ballerina

From shopping at the Ramadan Market in the bustling China Court, to enjoying movies, food and kids shows, there's plenty of action at the Ibn Battuta Mall for the entire family! Your kids can enjoy the Contemporary Ballet show "The Magical Box Ballerina" for 5 days starting first day of Eid Al Fitr. The enchanting ballet show tells the story of a soldier who falls in love with a toy ballerina. There will be 4 shows throughout the day.
When: From first day of Eid, for 5 days.
Entry: Free
Modhesh World
Modhesh, the mascot of Dubai Summer Surprises is very popular with children of all ages and nationalities in the UAE. Little children wait eagerly ever year for Modhesh to arrive and bring them a summer that's filled with fun. Each summer, Modhesh World brings in a wide array of edutainment activities for children and families making summer in Dubai cool and entertaining. Apart from interactive games and rides, Modhesh World features 5D motion theatre simulations at the Xrider, Valkyrie, Trampoline, Mirror Maze and an adventure zone full of activities. Modhesh card can be used to enjoy the games and rides. You can collect your Modhesh World Card at any of the cashier points and fill it up with your desired credit limit. Recharge machines are available to top up the cards with additional credit.
Where: Dubai World Trade Centre Hall 1-8
When: July 9 – August 29
Timings: 9am-1am during Eid holidays.
Entry: AED 20 for adults and children over 3 years. Entry is free for children below 3 and children with special needs.
Movie Time
"Minions" is a 3D animated comedy film featuring tiny yellow creatures called "Minions". The movie will be releasing in the UAE on 16th July. The movie has already created a mini-storm soon after its world premiere and release in other parts of the world; hence advance booking is advised if you want to take your kids to watch this Blockbuster movie during Eid Al Fitr.