Dubai Tour is a world renowned cycling event that is taking place in Dubai from 3rd to 6th February 2016. Now in the third edition, the Dubai Tour 2016 is indeed a great opportunity for all of us to catch a glimpse of the world famous cyclists riding through the streets of Dubai. Set in 4 stages, covering 676 kilometers and passing through Dubai's iconic landmarks, the event will be showcasing the city's landscape and structures.
With so much action happening on the streets of Dubai, there's bound to be some traffic diversions and road closures. Although all efforts are being made to minimise the disruption, some roads will be closed for a short time in order to accommodate the cyclists as they pass through that area. If you happen to be along that route around that time, you may possibly face delays and potential road closures for a short while. So if you are heading out to work or doing the school runs, we've got you covered on the Dubai Tour Route Maps and Road Closures for all 4 stages of this eagerly awaited event. Going by the arrangements done by RTA and Dubai Police last year, the closing and opening of the roads for the tour was not a major inconvenience and had very little impact on the traffic flow. It might also be a good idea for Parents who are dropping and picking up their children to contact their school in case the school is located on or close to the Tour Route and plan accordingly.
Dubai Tour 2016 Routes
Stage 1 (Dubai Silicon Oasis Stage):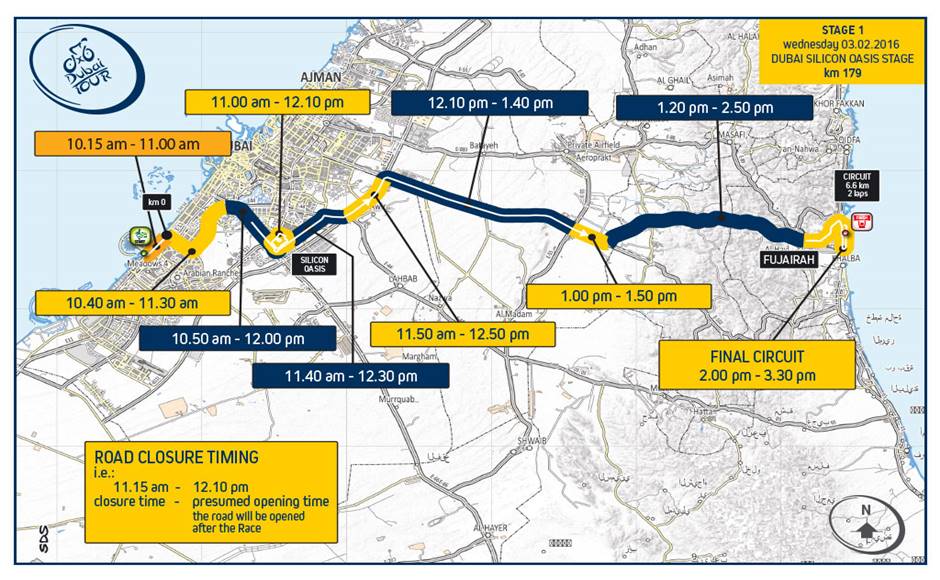 When: Wednesday 3rd February 2016
Start: Dubai International Marine Club
End: Fujairah
Distance Covered: 179 KMs.
Stage 2 (Nakheel Stage):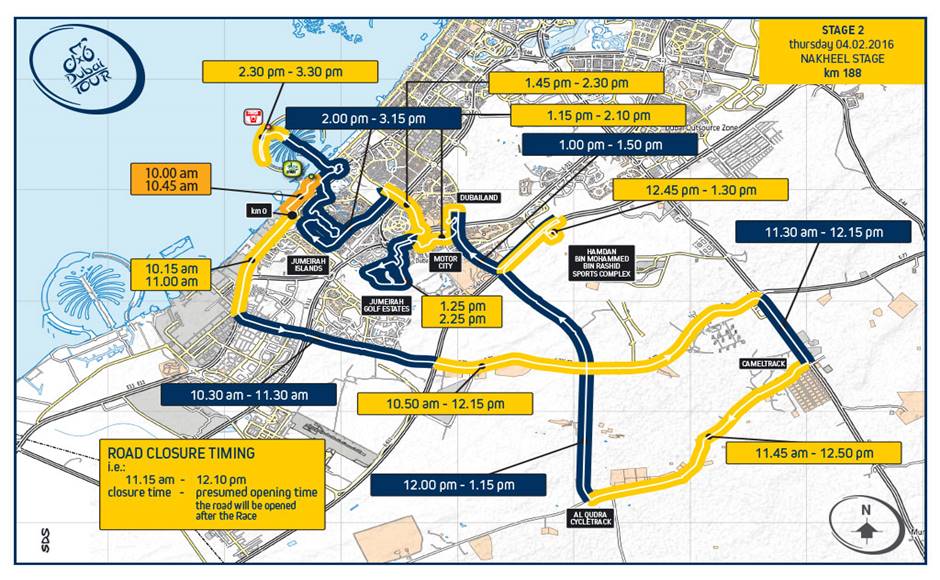 When: Thursday 4th February 2016
Start: Dubai International Marine Club
End: Palm Jumeirah (Atlantis)
Distance Covered: 188 KMs.
Stage 3 (The Westin Stage):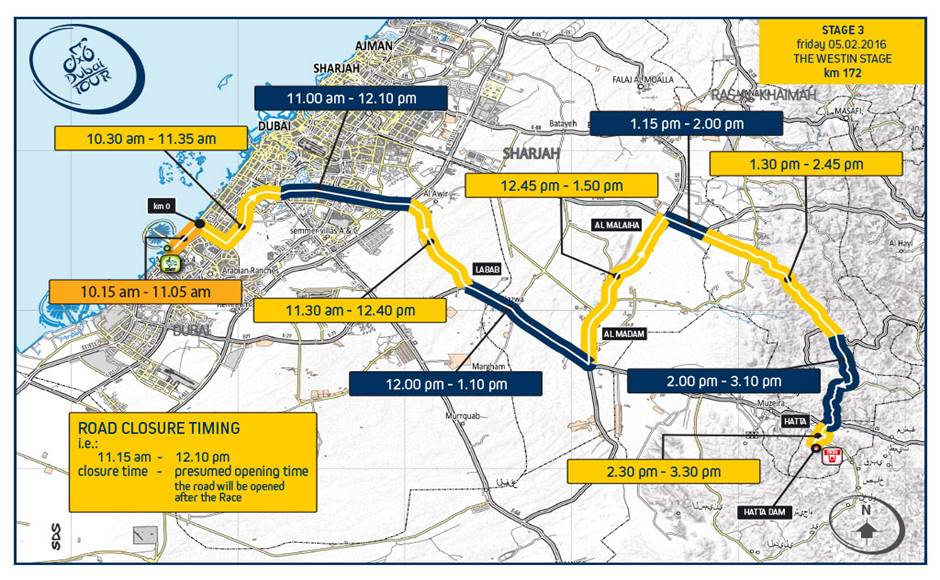 When: Friday 5th February 2016
Start: Dubai International Marine Club
End: Hatta Dam
Distance Covered: 172 KMs.
Stage 4 (The Business Bay Stage):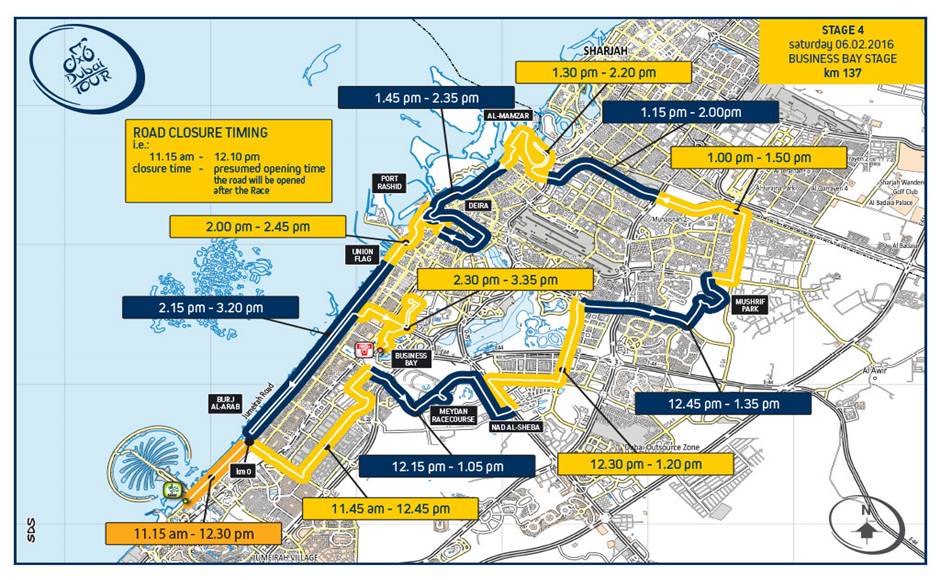 When: Saturday 6th February 2016
Start: Dubai International Marine Club
End: Business Bay
Distance Covered: 137 KMs.
We have put up information of specific streets and their road closures timings for today (Stage 4) on our Face Book Page. Click here for the detailed information.
Dubai International Marine Club is the starting point for all stages and is also a perfect place to catch the riders and also get their autographs. We hope you will enjoy the race and avoid getting stuck in traffic!
For more information, please visit the official Dubai Tour Website – http://dubaitour.com/.