Dubai is one of the few cities in the world that continues to grow, inspire and attract people from around the world. This bustling city boasts an incredible array of entertainment options, including the world's tallest tower, magnificent shopping malls, golden sunny beaches, year round sports, luxurious hotels, stunning desert landscape and breath-taking skyline. As the city continues to redefine luxury and entertainment in the region, a new multi-themed entertainment destination is all set to open in Dubai soon. The Dubai Parks and Resorts, set to open in October 2016, will be Middle East's largest multi-themed leisure and entertainment destination. The Dubai Parks and Resorts had recently unveiled models of the upcoming theme parks at the Arabian Travel Market 2015 exhibition held in Dubai, which attracted the attention and interest of many, winning them the "Best designed stand" and "People's Choice Awards" at the ATM 2015.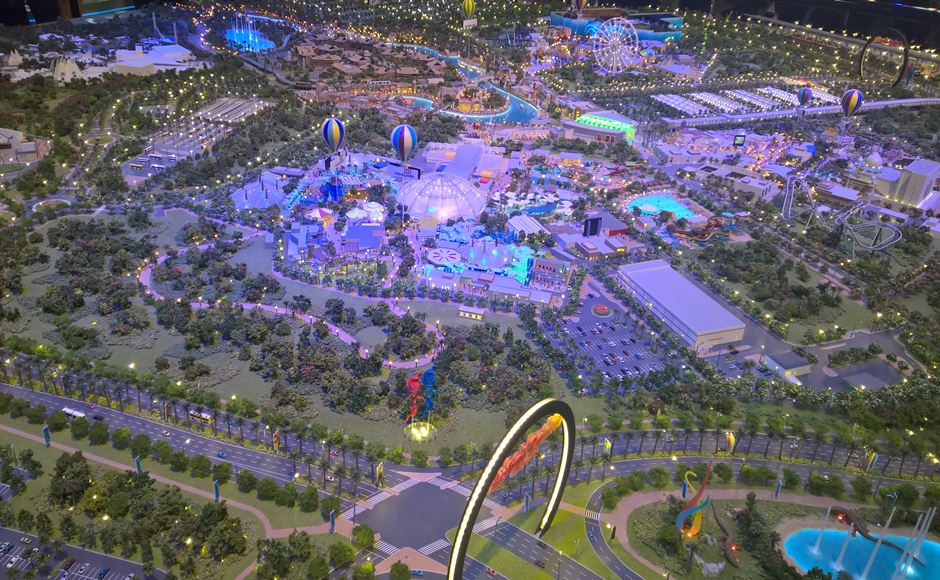 Dubai Parks and Resorts will be a unique entertainment destination, comprised of three exciting theme parks – Motiongate Dubai, Bollywood Parks Dubai and LEGOLAND Dubai along with LEGOLAND Water Park. The destination will also include Riverland Dubai, a themed retail, dining, and entertainment experience, along with the Lapita Hotel, a Polynesian-themed family resort.
While the Bollywood Parks will be the first of its kind entertainment destination showcasing the Bollywood experience, Motiongate will be the popular Hollywood based theme park. Legoland, the first Lego based theme park in the Middle East, will aptly complement both the theme parks with special emphasis on entertainment for families and children. Spread across a sprawling 25 Million square feet land, close to the Dubai-Abu Dhabi border and Palm Jebel Ali, the Dubai Parks and Resorts is estimated to receive more than 6 million visitors in 2017 once fully operational.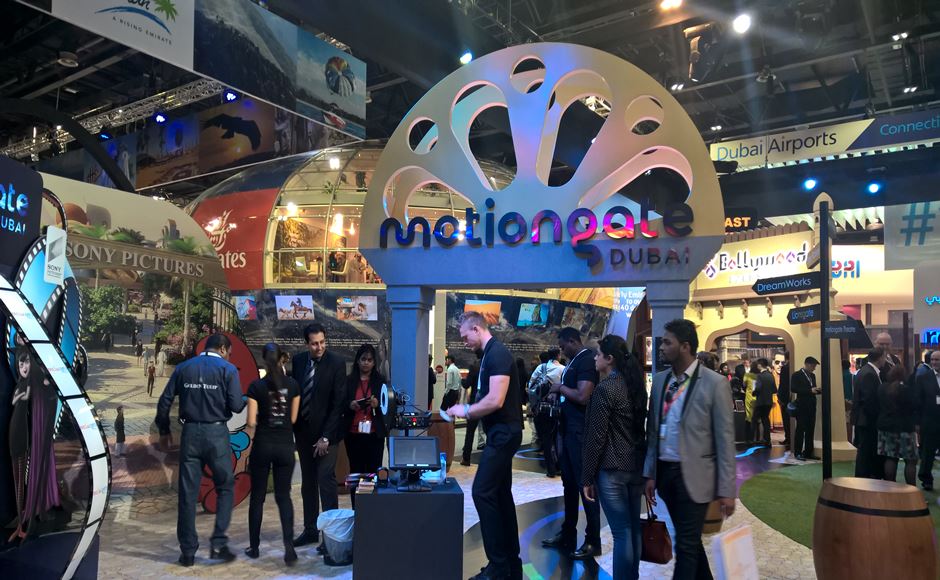 Dubai Parks and Resorts has already partnered with the North American entertainment company Lionsgate to bring a special Lionsgate Zone to the Hollywood theme park Motiongate. The Lionsgate zone will feature state-of-the-art theme park attractions and a retail facility inspired by Lionsgate's global blockbuster "The Hunger Games" franchise.
LEGOLAND Dubai, built from more than 60 million Lego bricks, covering a total area of three million square feet, will be Middle East's first Lego based theme park. LEGOLAND Dubai will include interactive rides, shows, LEGO building challenges and attractions set in six themed lands – LEGO City, Adventure, LEGO Kingdom, LEGO Create, LEGO Factory and Miniland. The Miniland will showcase some of the most iconic landmarks from Dubai and the Middle East replicated in LEGO bricks.
LEGOLAND Water Park will be an exciting new addition to the wider LEGOLAND Dubai theme park, which is already in development. Aimed at children ages two to twelve, the new LEGOLAND Water Park will feature some of LEGOLAND's most popular water attractions including a half-million gallon wave pool; the very popular Build-A-Raft where guests can design and build their own customised raft; along with the interactive Imagination Station, which lets children construct bridges, dams and cities and test their designs against the flow of water.
Together with its 3 exciting theme parks, hotel, retail and dining options, the Dubai Parks and Resorts promises to be a complete family entertainment destination for all. With the resort on track for the 2016 opening, there is surely a lot of family fun and excitement awaiting visitors and residents of Dubai.