If you're looking for a state of the art, early childhood education facility for your pre-schooler, then we highly recommend that you visit the Dubai British Foundation in Jumeirah Islands. You will surely be impressed by the school's 5,800 square metres campus with outstanding facilities. Be it the state of the art classrooms or the unique outdoor play area on split levels, creativity and passion reflects from every corner of the school.
Carefully planned with love and care, the Dubai British Foundation, is yet another feather in the cap for Taaleem group, the education provider that has the experience and expertise of operating more than 10 schools and nurseries in the UAE.
A brand new, Early Years co-educational facility dedicated to 3 to 5 year olds, Taaleem's Dubai British Foundation offers an "Enriched Early Year Foundation Stage Programme (EYFS)" of the National Curriculum for England (NCfE). As most of you are aware, the National curriculum for England is divided into key stages, with Foundation stage being the first and the most important stage. Preschool or kindergarten is the time when children learn and grow at a very fast pace. They are eager to learn and do things that make them understand and experience the world around them. Dubai British Foundation will be focusing on these crucial years in order to nurture young minds in a safe, creative and stimulating learning environment.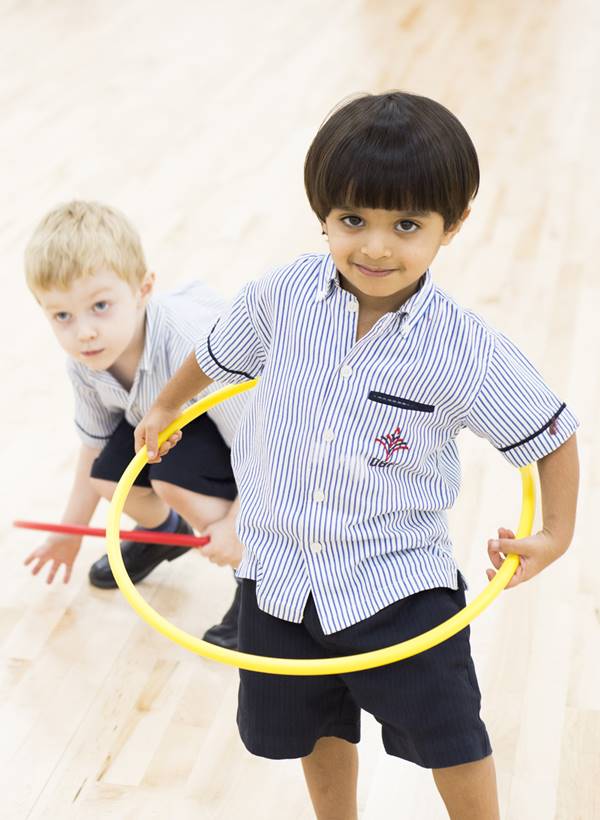 Ms. Sue Carpenter, the Principal of Dubai British Foundation says her school aims to offer authentic British education in a true international environment. "Cultural awareness and true internationalism are vital for today's children to aid development of effective communication tools. An important school aim is to encourage children to enjoy and appreciate a variety of languages from an early age".
She also emphasises on quality education that only comes by investing in quality staff. "The quality of a school never exceeds the quality of its teachers and we are committed to recruiting the best qualified teachers and support staff with relevant international experience and proven performance. All of our teachers and staff are carefully selected and trained in all aspects of children's welfare and safety to ensure your children will have an enjoyable learning experience in a nurturing environment", she says.
Impressive facilities
The school boasts an impressive array of facilities to include:
A large, multi-purpose indoor hall
State-of-the art classrooms, each with direct access to a shaded outdoor learning space
A specialist music room
A specialist language room
An outdoor, fully shaded swimming pool
Indoor learning spaces
A health centre
A large creative outdoor play area on split levels including a bicycle track.
The entire campus is equipped with modern CCTV equipment to ensure the safety and well-being of all our students and staff.
Smooth and hassle free progression to Primary School
For many parents, finding placement in a good primary school after the completion of Foundation stages is a huge concern. However, for parents whose children will be studying at the Dubai British Foundation, progression to primary school would not be an issue at all. The primary year groups will be offered admission at Taaleem's new school – The Dubai British School Jumeirah Park, which is scheduled to open in September 2015. The new 6 acre facility is just a few minutes away from the Dubai British Foundation School, right in the heart of Jumeirah Park residential development.
Apply to Dubai British Foundation
If you are interested in applying to Dubai British Foundation, you can do so very easily by completing a form online here.
If you have any queries regarding the admissions process, please contact Melissa Mendes, the Admissions Officer. She can be reached at admissions@dubaibritishfs.ae or telephone +971 (0)4 399 5170.
If you would like to visit the facility, Dubai British Foundation is situated in the Jumeirah Islands area of Dubai, right opposite the Springs/Meadows Town Center. You can visit them during office hours from 8am to 4pm, Sunday to Thursday or by appointment outside of these times.
UPCOMING OPEN MORNING: Meet the Principal and staff, tour the facility and learn more about the outstanding British education offered at DBF on Thursday, 26 March 2015, from 9am-10 am. RSVP to +971 (0)4 399 5170.
You can also find more information about the school on their website www.dubaibritishfs.ae.