All moms deserve a special treat for doing what they do – 24/7, 365 days a year (not a single day off!!). With Mother's Day and Mothering Sunday being celebrated in the month of March, what better time than this to honour mothers and motherhood. That's why we're offering 3 lucky readers an opportunity to have a delectable time at one of the finest Bistro's in Dubai! So if you plan to roll out a red carpet treatment this time for your mom, your friend, or even for yourself (for being a superstar mommy!), here's your chance to win an AED 200 voucher to be redeemed at Café Rouge, the popular British – French bistro in Dubai.
Café Rouge has more than a 100 outlets across the UK and its first and only international outlet in Dubai is located in Level –1, Souk Madinat Jumeirah. Offering a wide range of French classics on its menu, it serves up a wide selection of  international favourites and fine beverages from around the world.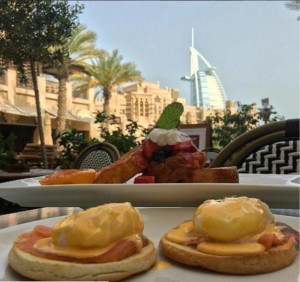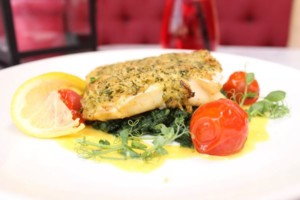 This chic and stylish bistro, complete with an outdoor seating area overlooking the majestic Burj Al Arab is  open for Breakfast, Lunch and Dinner. With a relaxed ambiance and complimentary unrestricted wi-fi, it is the ideal place to enjoy a peaceful meal with family or kick back with friends over a beverage and finish off work.
For a chance to win AED 200 Cafe Rouge voucher:
Answer the following questions: (click here to send us your answers)
1) Where is Café Rouge located in Dubai ?
A) JBR Walk
B) Souk Madinat Jumeirah
C) Dubai Marina
2) The terrace dinning area of Café Rouge overlooks which famous landmark ?
A) Burj Al Arab
B) Burj Khalifa
C) Atlantis
Terms and rules:
3 winners will be chosen from a random draw on 26th March 2017.
Last date for entry is 25th March 2017.
Each winner will receive AED 200 gift voucher valid on Food and Beverages.
Cannot be exchanged for cash.
Gift voucher to be used before 15th April.
Prior reservations necessary.
THIS COMPETITION IS NOW CLOSED. WE HAVE OUR 3 LUCKY WINNERS CHOSEN FROM A RANDOM DRAW. CONGRATULATIONS TO:
DEEPTI KEWLANI
KIM LOWE
SARA LUCON
WINNERS WILL RECEIVE AN EMAIL FROM US WITH THEIR GIFT VOUCHERS ATTACHED.