Bored of packing the same old peanut butter, nutella, jam and cheese sandwiches for school? Here are 5 versatile and healthy school lunches that are not only wholesome and delicious but also quick and easy to make. They're all well-balanced complete meals, packed with carbs, protein, fibre and healthy fats that can keep your kids fuller and energetic for the whole day. They're also the most versatile foods as you can play around with the ingredients and get creative each time. They offer you the liberty to mix and match simple ingredients that are available at home to create healthy and wholesome meals for your children.
Quesadillas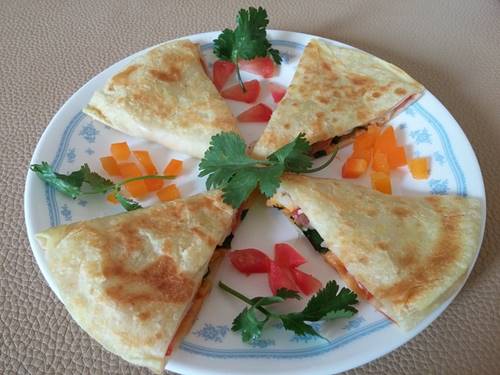 You can never go wrong with Quesdillas! Absolutely versatile, they can be made with tortillas, pitas, chapatis and almost any kind of fillings. From leftover meats to veggies like corn, peppers, onions, tomatoes, grated carrots, olives, spinach, avocado, mashed potatoes and shredded cheese, you can just add anything and everything you like. It also takes very little time to make Quesadillas. Just heat up a griddle or pan, brush with some butter, place a tortilla/chapati and put in the your kids favorite fillings (sweet or savory filling). Cover the filling with another tortilla, press them together and grill. Once done on both sides, cut into triangles and pack!
Panini Sandwiches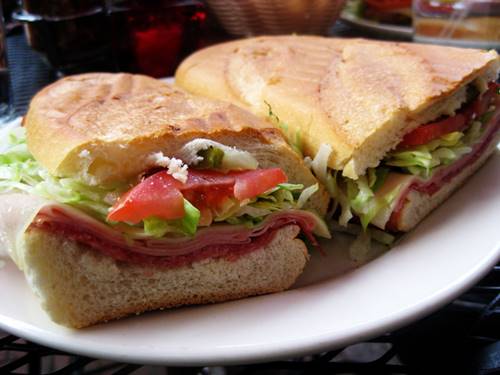 Panini are basically grilled sandwiches made from crusty bread types like ciabatta, Baguettes and rolls – the Subway kind of sandwiches! Panini are perfect for school lunches as they're very filling and wholesome, supplying all the carbs, fibre, protein and vitamins your active kids would need. Whether you use a multi seed loaf, wholewheat buns or vegetable and herb breads, Panini sandwiches always taste delicious. Pesto, Guacamole, olive Tapenade and bruschettas work as excellent spreads for the base. Fill the sandwich with your favourite meats and Deli (like turkey, chicken, scrambled eggs, tuna), top up with some shredded cheese or cream cheese, veggies and herbs and grill to make the most heavenly sandwiches! You can get as creative as you like and your kids won't mind a different flavor each time.
Burritos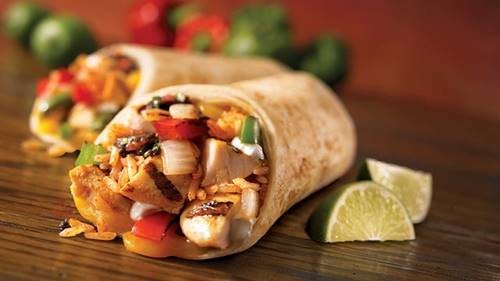 With rice, beans, chicken or minced meat and vegetables wrapped inside a wholemeal tortilla, Burrito makes for a healthy and wholesome meal. Most kids seem to like Burritos and they can be easily personalised to suit your child's tastes – mild, spicy, sweet, tangy, whatever your child is comfortable with. Wrapping them up in the morning is not a difficult task if you can prep the necessary ingredients ahead of time. It's a good idea to cook rice, beans and meats the previous night. Plan ahead about what ingredients you want to put into your wrap and make sure they're are all cut, cooked and ready for assembling the next morning. Pack the sauce or salsa for dipping separately or else the Burrito might become soggy by lunch time.
Hummus and Pita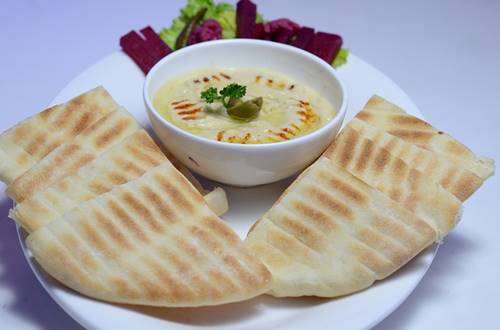 Pita with Hummus is a simple and delicious combination. It's one of the quickest lunches to pack on days when you have absolutely no time to prepare a meal. Hummus and pita bread are easily available in any supermarket, but you can always make your own hummus at home and refrigerate in an air tight container to last for 3-4 days. Nutritionally, it is an excellent combination of carbohydrates (from pita bread), proteins (from Chick peas) and healthy fats (from Olive oil dressing). Garlic and lime juice boosts the immunity and protects your children from seasonal infections. Pack some fresh salad on the side, and your kids can have a complete meal for lunch!
Fried Rice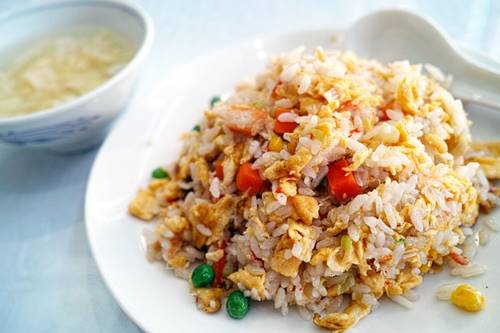 Like Burritos, if you prep ahead of time, fried rice can be easily made in the mornings. It's also a great way to use leftover rice. Chop/dice all the vegetables the previous night and keep them in the fridge in air tight containers. Carrots, beans, capsicum, corn, chicken, scrambled eggs, bacon strips, shrimps, you can pretty much add anything. In the morning, just heat up the wok, add some oil, add finely chopped garlic and all the ingredients except rice and stir fry on high heat. Then add rice, soy sauce, seasoning and stir fry for about 4-5 minutes. You can also make different variations like Thai, Japanese or Korean to beat the monotony.